Keynote Speakers
---
PMAE2019 Keynote Speakers
To be confirmed as soon as possible...
---
PMAE2018 Keynote & Plenary Speakers
---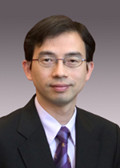 Prof. Wei-Hsin Liao
The Chinese University of Hong Kong, Hong Kong
Biography: Wei-Hsin Liao received his Ph.D. in Mechanical Engineering from The Pennsylvania State University, University Park, USA. Since August 1997, Dr. Liao has been with The Chinese University of Hong Kong, where he is currently the Associate Dean (Student Affairs), Faculty of Engineering. His research has led to publications of over 215 technical papers in international journals and conference proceedings, 16 patents in US, China, Hong Kong, Taiwan, Japan, and Korea. He was the Conference Chair for the 20th International Conference on Adaptive Structures and Technologies (ICAST 2009). He was the Conference Chair of Active and Passive Smart Structures and Integrated Systems, SPIE Smart Structures/NDE in 2014 and 2015. He received the T A Stewart-Dyer/F H Trevithick Prize 2005, awarded by the Institution of Mechanical Engineers (IMechE). He is a recipient of the 2008 Best Paper Award in Structures and 2017 Best Paper Award in Mechanics and Material Systems from the American Society of Mechanical Engineers (ASME). He also received the Best Paper Award in Automation in the 2009 IEEE International Conference on Information and Automation, and the Best Conference Paper Award in the 2011 IEEE International Conference on Mechatronics and Automation. Dr. Liao currently serves as an Associate Editor for Mechatronics, Journal of Intelligent Material Systems and Structures, as well as Smart Materials and Structures. Dr. Liao is a Fellow of ASME, HKIE, and IOP.
---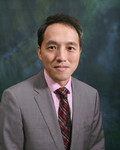 Prof. Ka Wai E. Cheng
The Hong Kong Polytechnic University, Hong Kong
Biography: Prof Eric Cheng obtained his BSc and PhD degrees both from the University of Bath in 1987 and 1990 respectively. Before he joined the Hong Kong Polytechnic University in 1997, he was with Lucas Aerospace, United Kingdom as a Principal Engineer and led a number of power electronics projects.
He is the electrical designer for the Hong Kong 1st commercial electric vehicle in Hong Kong. He is also the designer for the 1st charging network in Hong Kong. He received the numerous awards related to electrical engineering, energy and automotive. He has published over 400 papers and 7 books. He has over 200 interviews by media on his research and development. He is now the professor and director of Power Electronics Research Centre of the university. He also management the electric vehicle laboratory that have conducted over 30 electric vehicle projects. His research interests are all aspects of power electronics, Power Quality, Renewable energy, Motor drives, Energy Saving, EMI, high speed rail, Electric Vessel, Electric Vehicle and Automotive advanced components. He is the recipient of the international award in 2016 iCAN Gold Medal for his contribution in active suspension and the Hong Kong Innovation Gold award 2017 and Seoul International Invention Fair 2015 Gold prize for his contribution in super-capacitor to electric vehicles.
---

Prof. Dr. Ridha Ben Mrad
University of Toronto, Canada
Biography: Ridha Ben-Mrad, P.Eng., FCSME, Chief Research Officer and Associate Academic Director of Mitacs (www.mitacs.ca). He is Director of the Mechatronics and Microsystems Group and a Professor in the Department of Mechanical and Industrial Engineering, University of Toronto (www.mie.utoronto.ca). He is also a Co-founder and CTO of Sheba Microsystems Inc. (www.shebamicrosystems.com). He joined the University of Toronto in 1997, having previously held positions at the National Research Council of Canada in Vancouver, BC, and the Ford Research Laboratory in Dearborn, Michigan. R. Ben-Mrad received a PHD in Mechanical Engineering from the University of Michigan, Ann Arbor in 1994. He also received a Bachelor of Science in Mechanical Engineering from Penn State, a Master's degree in Mechanical Engineering and a Master's degree in Electrical Engineering both from the University of Michigan, Ann Arbor. R. Ben-Mrad's research interests are micro-actuators and sensors, MEMS, microfabrication, and development of smart materials based devices. His research led to a number of patents and inventions including 12US, Canadian, European and Chinese patents and more than 160 refereed research publications. He supervised the work of more than 16 PHD students, 38 Master's students, 14 researchers, 3 Post-Doctoral Fellows, and 64 senior undergraduate students. He received the Faculty Early Career Teaching Award in 2002 and the Connaught Innovation Award in 2013 and in 2014. R. Ben-Mrad currently chairs the IEEE IES Committee on MEMS and Nanotechnology (2015-2016), is Associate Editor of the IEEE Industrial Electronics Tech News (2013-current) and the Journal of Mechatronics (2015-current), serves on the Steering Committee of the IEEE Journal on Micro Electro Mechanical Systems (2010-current) and is a member of the IEEE IES Publication Committee (2013-current). He was the founding Director of the Institute for Robotics and Mechatronics at the University of Toronto (2009-2011) and was Associate Chair of Research of his department (2009-2012).
---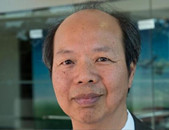 Prof. John Mo
Royal Melbourne Institute of Technology, Australia
Biography: John P. T. Mo is Professor of Manufacturing Engineering and former Head of Manufacturing and Materials Engineering at RMIT University, Australia, since 2007. He has been an active researcher in manufacturing and complex systems for over 35 years and worked for educational and scientific institutions in Hong Kong and Australia. From 1996, John was a Project Manager and Research Team Leader with Australia's Commonwealth Scientific and Industrial Research Organisation (CSIRO) for 11 years leading a team of 15 research scientists. John has a broad research interest and has received numerous industrial research grants. A few highlights of the projects include: signal diagnostics for plasma cutting machines, ANZAC ship alliance engineering analysis, optimisation of titanium machining for aerospace industry, critical infrastructure protection modelling and analysis, polycrystalline diamond cutting tools on multi-axes CNC machine, system analysis for support of complex engineering systems John obtained his doctorate from Loughborough University, UK and is a Fellow of Institution of Mechanical Engineers (UK) and Institution of Engineers Australia.
---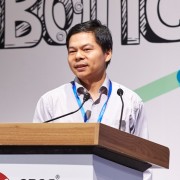 Assoc. Prof. JING Xingjian
The Hong Kong Polytechnic University, Hong Kong
Biography: Xingjian Jing (M'13, SM'17) received the B.S. degree from Zhejiang University, Hangzhou, China, in 1998, the M.S. degree and PhD degree in Robotics from Shenyang Institute of Automation, Chinese Academy of Sciences, Shenyang, China, in 2001 and 2005 respectively. He achieved the PhD degree in nonlinear systems and signal processing from the Department of Automatic Control and Systems Engineering, University of Sheffield, Sheffield, U.K., in 2008.
He is now an Associate Professor with the Department of Mechanical Engineering, the Hong Kong Polytechnic University (PolyU) even since July 2015. Before joining in PolyU as an Assistant Professor in Nov 2009, he was a Research Fellow with the Institute of Sound and Vibration Research, University of Southampton, working on biomedical signal processing. His current research interests include: nonlinear frequency domain methods, nonlinear system identification/control or signal processing, and bio-inspired systems and methods, with applications to vibration isolation or control, robust control, sensor technology, energy harvesting, nonlinear fault diagnosis or information processing, and robotics etc.
Dr Jing is the recipient of a series of academic and professional awards including more recently the 2016 IEEE SMC Andrew P. Sage Best Transactions Paper Award and the 2017 TechConnect World Innovation Award. He is an active reviewer for many known journals and conferences. He currently severs as Technical Editor of IEEE/ASME Trans. on Mechatronics, Associate Editor of Mechanical Systems and Signal Processing, and also as editorial board members of several other international journals.
---

Prof. Ji Wang
Ningbo University, China
Biography: Professor Ji Wang has been a Qianjiang Fellow of Zhejiang Province at Ningbo University since 2002. Professor Ji Wang is the founding director of the Piezoelectric Device Laboratory, which is a designated Key Laboratory of City of Ningbo. Professor Ji Wang was employed at SaRonix, Menlo Park, CA, as a senior engineer from 2001 to 2002; NetFront Communications, Sunnyvale, CA, as senior engineer and manager from 1999 to 2001; Epson Palo Alto Laboratory, Palo Alto, CA, as Senior Member of Technical Staff from 1995 to 1999. Professor Ji Wang also held visiting positions at Chiba University, University of Nebraska-Lincoln, and Argonne National Laboratory. He received his PhD and Master degrees from Princeton University in 1996 and 1993 and bachelor from Gansu University of Technology in 1983. Professor Wang has been working on acoustic waves in piezoelectric solids for resonator design and analysis in his research with US and Chinese patents and over 120 journal papers. Professor Wang has been a member of many international conference committees and currently serving the IEEE UFFC Technical Program Committees of the Frequency Control and Ultrasonics Symposia, the IEEE MTT-S, and the IEC TC-49. From 2015, Profess Wang is the editor-in-chief of Structural Longevity.
---