Welcome to PMAE - Hanoi, Vietnam
!Notification about COVID-19! As the coronavirus(COVID-19) spreads worldwide and taking into account the various circumstances of the participants, PMAE can accept online / video presentations. The online presentation session will be arranged accordingly in the conference schedule. For more information on online / video presentations, please contact the conference secretary via pmae@saise.org.
The 4th International Conference on Progress in Mechanical and Aerospace Engineering (PMAE 2022) will be held Hanoi, Vietnam as virtual conference during December 16-18, 2022, as workshop of CMAME - The 9th International Conference on Mechanical, Automotive and Materials Engineering.
The aim as well as objective of PMAE 2022 is to present the latest research and results of scientists related to Mechanical and Aerospace Engineering topics. This conference provides opportunities for the delegates to exchange new ideas face-to-face, to establish business or research relations as well as to find global partners for future collaborations. We hope that the conference results will lead to significant contributions to the knowledge in these up-to-date scientific fields.
| | |
| --- | --- |
| | |
| PMAE2019 - Royal Melbourne Institute of Technology(RMIT), Australia | PMAE2018 - The Hong Kong Polytechnic University, Hong Kong |
---
Proceedings
After a careful reviewing process, all accepted papers after proper registration and presentation, and all the accepted papers of PMAE will be published in the CMAME Conference Proceedings as a special chapter, which will be indexed by Scopus.
Download template here. Any further questions or check papers' status, please mail to pmae@saise.org.
---
Methods
Please log in the iconf. Submission System; ( .pdf only) to submit your full paper and abstract.
For any inquiry about the conference, please feel free to contact us at: pmae@saise.org.
---
Abstracts
Abstracts of completed paper, extended abstract or proposed research in any of the topic areas listed or related areas. The abstract for proposed research should include the research objectives, proposed methodology, and a discussion of expected outcomes. It should not have more than 600 words. (Note: the abstract will not be published)
---
Full Research Papers
Completed research papers in any of the topic areas listed above or related areas. This is a completed research work or project): A total of 4 to 5 pages for a paper (including all figures, tables, and references.
---
Important Dates
November 25th, 2022
Abstract, Research Paper, Case Study, Work in Progress and Report Submission Date
December 02th, 2022
Notification of Abstract, Research Paper, Case Study, Work in Progress and Report Acceptance / Rejection
Co-Sponsored by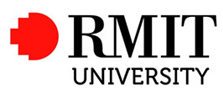 Supported by